Rating:

3/5
Gayness:

3/5
Episode runtime: ~23 minutes
No. of seasons/episodes: 1 season, 10 episodes
Creators: Ben York Jones, Michael Mohan
Actors: Jahi Di'Allo Winston, Peyton Kennedy, Claudine Mboligikpelani Nako, Patch Darragh, Sydney Sweeney, Rio Mangini, Quinn Liebling, Elijah Stevenson
Everything Sucks! is a Netflix original series from 2018 about a group of high-school students growing up in Boring, Oregon in 1996. The show is big on 90ies nostalgia and leans heavily on both props (like VHS tapes or a tamagotchi) and music for this purpose.
We have young aspiring filmmaker Luke (Jahi Di'Allo Winston), who is being raised by a single mother and gets to learn more about his father who abandoned the family when he was young. We have the principal's daughter, Kate (Peyton Kennedy), who is raised by her single father and struggles with her budding sexuality. And we have those two single parents, Sherry (Claudine Mboligikpelani Nako) and Ken (Patch Darragh), who explore the possibility of getting into a relationship with each other as the show progresses.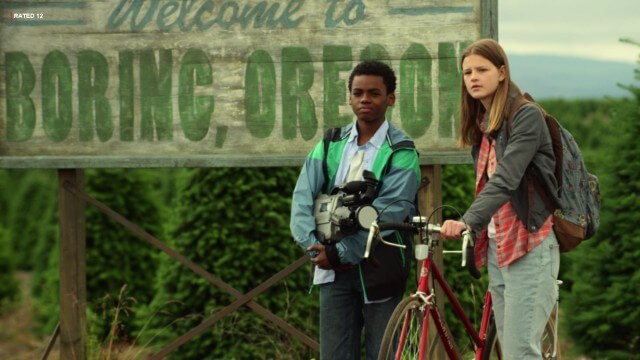 There are several side characters that aren't developed particularly well: two geeky friends of Luke's, Tyler (Quinn Liebling) and McQuaid (Rio Mangini), who join the A/V club with him, religious Leslie (Abi Brittle), who is also in the A/V club, plus Oliver (Elijah Stevenson) and Emaline (Sydney Sweeney) from the drama club.
If you're like me, you've never heard of any of the actors in this show. That's not a bad thing, of course, and the good thing about this show is definitely that the high-school students actually look like high-school students. (Most of them, anyway.) A lot of the acting is fairly solid, too, especially that of Luke and the parents. I found Peyton Kennedy a bit lacking, as most of her acting seemed to consist of her looking a bit befuddled with her mouth slightly agape. Others have praised her performance, but I never really warmed up to her during the show.
The show itself is very slow, and not in a good way. Some dialogue just goes on and on, like drama club members acting out a scene while standing on tables. The dialogue is also hardly ever witty or particularly profound and the plot just putters about from one contrived plot point to the next. A lot of things don't make sense, like otherwise intelligent characters smoking weed for the first time directly in the parking lot of their workplace, or sprinklers being wired to the fire alarm.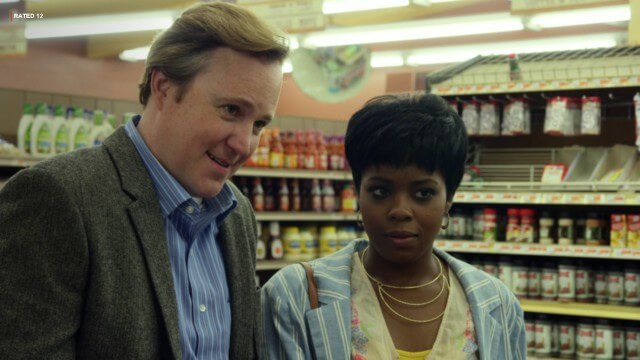 What the show does have going for it is the storyline between the parents, which was more credible and interesting than anything else in the show. It's fun to see what draws these two to each other and to follow their journey and see how far they take it.
The show was not renewed for a second season, so some of the plotlines aren't tied up very well. It is fairly obvious in the last episode that they were hoping to continue, but there are no big cliffhangers, so the show does work quite well anyway.
All in all, Everything Sucks! is mostly forgettable. The lesbian storyline spans the whole show and is not bad, and as it's a huge part of the plot, I give this show three out of five gay stars for the gay content. The show as a whole gets three out of five stars from me, mostly for the parent storyline and Luke's mostly likeable and charming character.
TLDR: 90ies nostalgia in a show about high-school students. Won't knock your socks off, but does have a decent lesbian storyline and two likeable older parents who may or may not find romance with each other.
Other thoughts:
It's nice to have a show with a young African-American boy as the main character.
I do appreciate Kate being a big Tori Amos fan, but her description of what Tori Amos' music is like just made me cringe.