Rating:

5/5
Gayness:
5/5
Runtime per episode: 60 minutes
Created by: Sally Wainwright
Actors: Suranne Jones, Sophie Rundle, Gemma Whelan
If you haven't watched Gentleman Jack yet, I highly recommend that you do. Gentleman Jack is a collaboration between the BBC One and HBO and follows the life of Anne Lister, the "first modern lesbian" who lived from 1791 to 1840 (one of those millennials!). She was wealthy and an entrepreneur in her time who invested in coal mines and in her family mansion, Shibden Hall. She was also a bit of a lothario with the ladies and detailed her exploits in a diary written in code. Which is why we now have an HBO/BBC One show about her!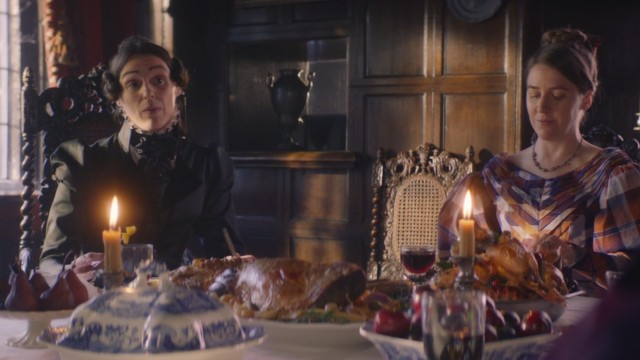 The TV show starts when Anne Lister comes back to her childhood home. Apparently some lady she liked decided to go off and get married to a man (to be respectable) and so she's back to live with her aunt and uncle as well as her sister. In walks a neighbourhood ingenue, Ann Walker, who is not only pretty but also filthy rich – so Anne Lister decides to attempt to make Ann her wife (strictly unofficially of course because, you know, it's the 1800s when "gay" still meant "cheerful").
Gentleman Jack is beautifully acted by – well, everyone. Suranne Jones is convincing as the title character, Anne Lister, and wears a fancy hairdo as well as a top hat. Maybe you know her from Doctor Foster where she played Doctor Foster. Then there's Sophie Rundle from Peaky Blinders, Bodyguard and Jamestown who is convincing as Ann Walker and quite charming with her northern British accent. There's also Gemma Whelan as Anne Lister's sister – maybe you know her as Yara Greyjoy from that small indie-hit Game of Thrones. I'm just kidding – of course you do, and I bet you were crossing your fingers that she'd get together with Daenerys. In Gentleman Jack, her role consists mostly of eye-rolling and of yelling at her older sister, but I assure you, she does it so well. But as I said before, really all the actors are convincing and then there are amazing costumes and funny hairstyles and horses and a dog that seems to mostly lie on the ground and sleep.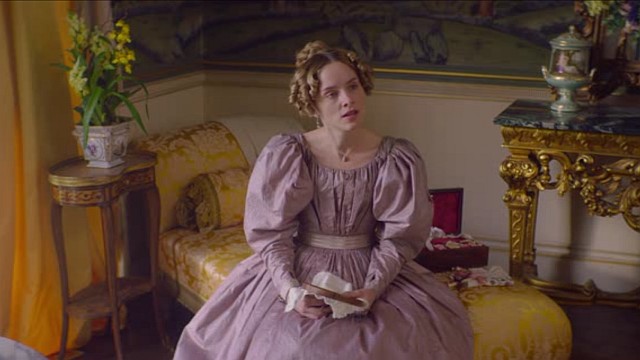 I also need to give a lot of props to the writing of this show. The dialogues are very believable and at times hilarious, at other times it cuts deep. I'm hopefully not spoiling much if I tell you that in a show about lesbians in the 1800s, there will be some doubt as to whether or not it is sinful for a woman to lie with another woman. (They were funny like that back then!) There's seduction and talk about feelings and a bit of agony at times and I personally feel like the writing often avoids the obvious and manages to surprise.
As of this writing, five episodes have already aired of a season of eight, plus it's been confirmed that the show will get a second season, which makes my gay heart very happy.
TLDR: Watch it, it's a wonderfully acted period drama with lesbians in it.
---