Rating:

5/5
Gayness:
5/5
Runtime: 92 minutes
Director: Maria Maggenti
Actresses: Laurel Holloman, Nicole Ari Parker, Maggie Moore, Dale Dickey
The Incredibly True Adventure of Two Girls In Love is a charming, sweet, low-budget movie from 1995 about two very different girls who meet at school and fall for each other.
Now, at the risk of dating myself here, this was one of the first films I've ever seen that dealt with a gay love story, and what a lovely introduction it was. It has Laurel Holloman as a tomboyish girl from a poor working-class background – this was almost a decade before The L Word, by the way – and Nicole Ari Parker as a girly girl with two divorced but doting wealthy parents. The two girls go to the same school and end up hanging out.
As this movie takes place in the 1990s, their relationship doesn't develop via newfangled technologies like e-mail or instant messages. They don't have mobile phones. Instead, they have to go through the process of writing actual letters and sticking them into each other's lockers at school. Instead of "Netflix and chill", they hang out outside together and talk.
Also, this was before Ellen came out (she came out in 1997) and before you could just watch all sorts of queer films on the streaming service of your choice and feel less alone. This is a time when people had to read Walt Whitman for their queer content! Consequently, there's a bit of drama in the movie caused by the less "woke" among their friends and family, but all in all it's a feel-good movie that may even make you feel a little bit nostalgic if you lived through the 90s like yours truly.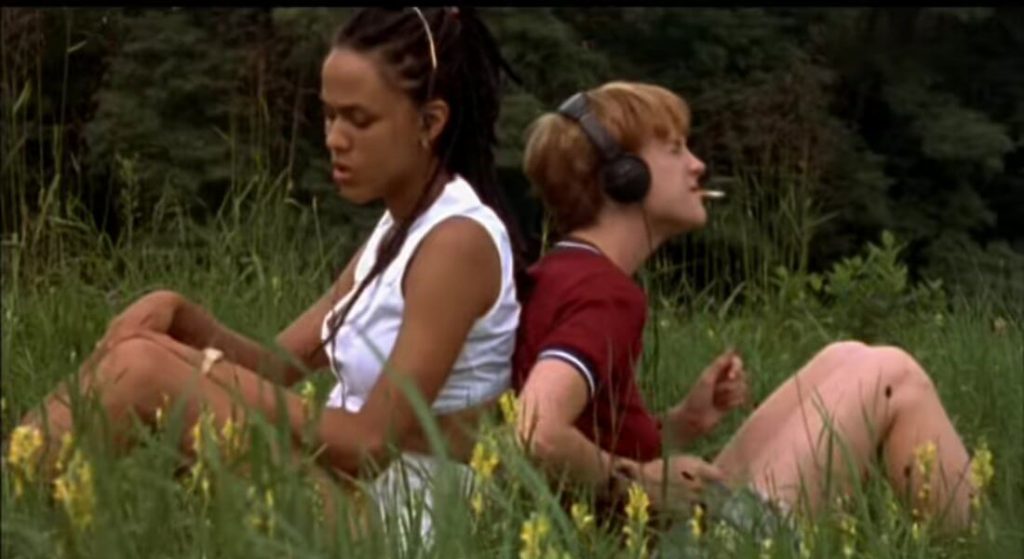 As for the direction and acting, there's really nothing to criticize. The actors are believable and the movie has a campy-ness to it that suits it very well. I also enjoyed the soundtrack which has some riot grrrl bands like Bratmobile and Bikini Kill.
Laurel Holloman went on to play Tina in The L Word for many seasons. Nicole Ari Parker seems to have a steady acting career and has had roles in shows like Empire or Rosewood. And Maria Maggenti went on to write and direct Puccini for Beginners 20 years later, another film you should probably watch, and has been involved as a writer and executive producer for Supergirl more recently.
TLDR: A lovely, sweet film by the director of Puccini for Beginners with Tina from The L Word, that you shouldn't miss, especially if you lived through the 90ies.
Other thoughts:
I once wrote a fan letter to Maria Maggenti to let her know how much the film meant to me. I might have got the title of it wrong, though.
Lovely hand-holding scene in this one. Made me want to also do hand-holding with pretty ladies.
---