| | |
| --- | --- |
| Rating: | 5/5 |
| Gayness: | 4/5 |
| System: | PC, Mac, Nintendo Switch, Xbox One, PS4, iOS, Android, PS Vita |
| Play time: | 50h – ∞ |
Stardew Valley is a lovely game about life in a small town, farming, and doing what you love.
The game begins with you (male or female, as per your choice) slaving away at your nine-to-five job in the city. You've had enough and as it turns out, your grandfather has left you his farm in Stardew Valley, so you decide to go there and try out the country life.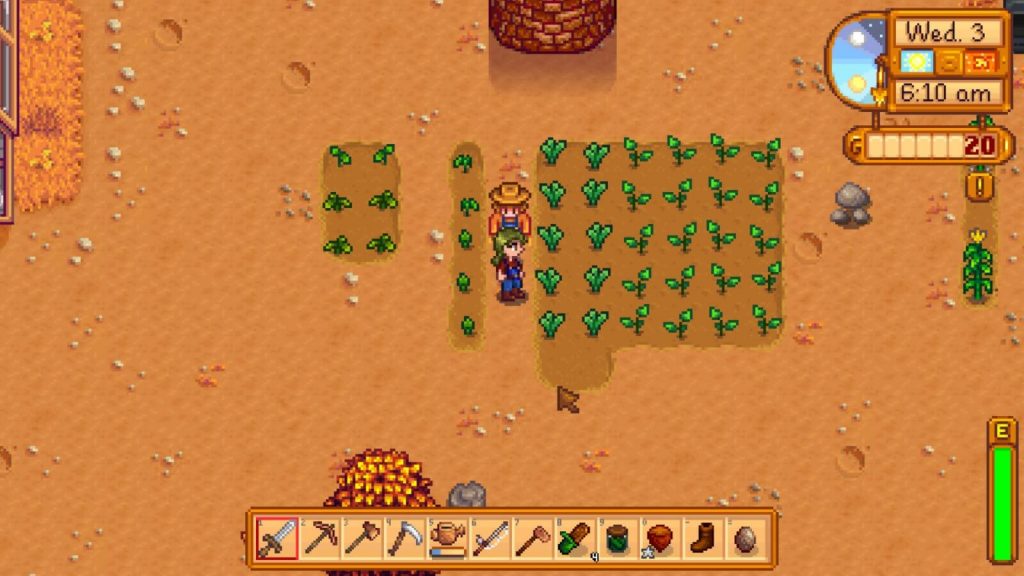 When you get there, you find the farm to be old and run-down, but the town is lovely and the village folk generally approach you with kindness and curiosity. You can buy seeds at Pierre's and start planting whatever's in season, chop down trees on your property to make space for your crops, get your tools improved at the blacksmith's. There is plenty to do and always something else to work towards.
As people become your friends, you also get an option to date them. There are six bachelors and six bachelorettes, and each of them is "available" regardless of your gender. They're all different with different interests and if you date them long enough, you can marry them and have them move in with you.
The dialogue varies for each dateable character, which gives the game some replay value. I picked Leah because she's an artist who builds sculptures and she always liked the presents I gave her, even if it was just a piece of wood.
My wife tells me you can chat up everyone at once if you like, but you can only marry one – for you playas out there! (I might have to have a talk with my wife.)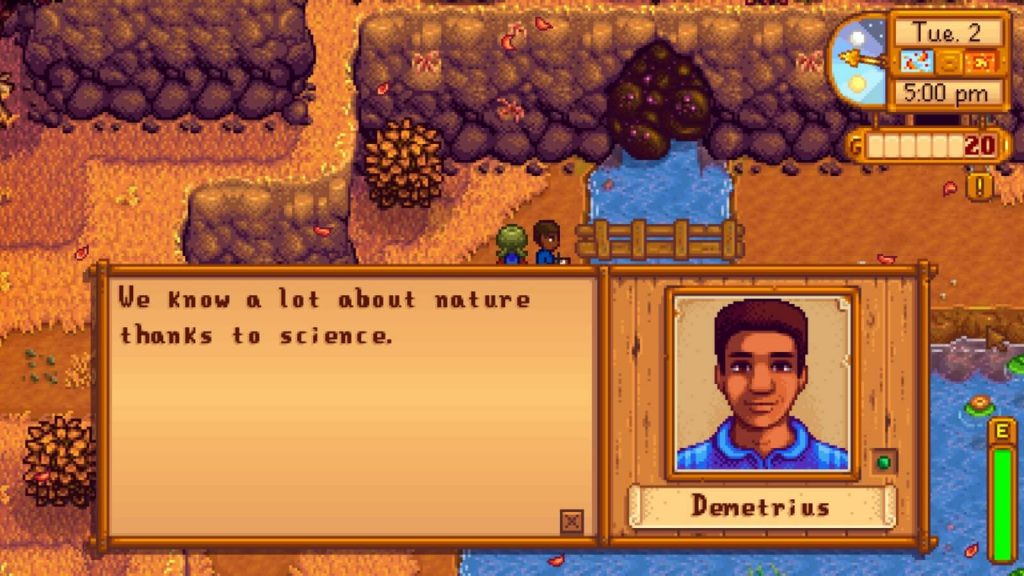 Stardew Valley caused quite a stir when it came out. It was hugely successful – and had been programmed by only one guy, Eric Barone. A big Harvest Moon fan, he developed his own game based on that. It took him four years, but it paid off in the end (quite literally, too – he's now a millionaire). To find out more about the development of Stardew Valley, I recommend Jason Schreier's excellent book Blood, Sweat, and Pixels.
There are a lot of other things to do in Stardew Valley besides planting crops, raising farm animals and chasing girls. There is also an old mine you can go digging around in (and you'll want to do that in order to get some better metals for your tools), there's another place you can go to when the bus is repaired, and you can make preserves and alcohol.
Throughout the year, many yearly events take place where you can chat and get special items. Those events are nice at first, but they repeat exactly the same way year after year and so get a bit old.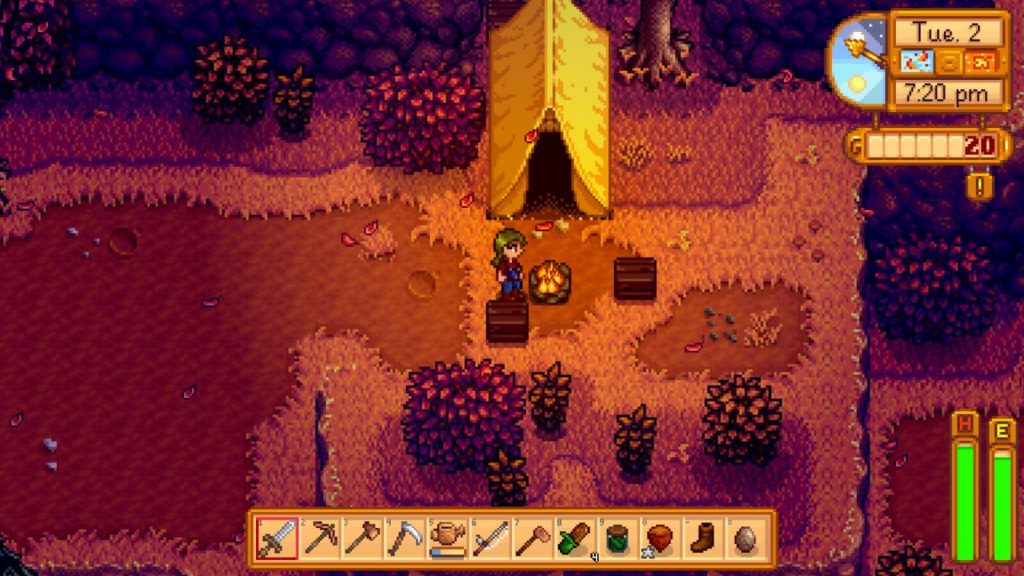 The stories of the village folk are varied and sweet. You can get to know the local homeless guy better, you can befriend a veteran with PTSD. The little local shop is threatened by the cheaper supermarket of a large chain. It's all these little things that make Stardew Valley into a great, enjoyable game I can wholeheartedly recommend.
Stardew Valley is available for any console/system you can think of – I enjoyed it both on PC and Nintendo Switch.
---